Foundation Tube Systems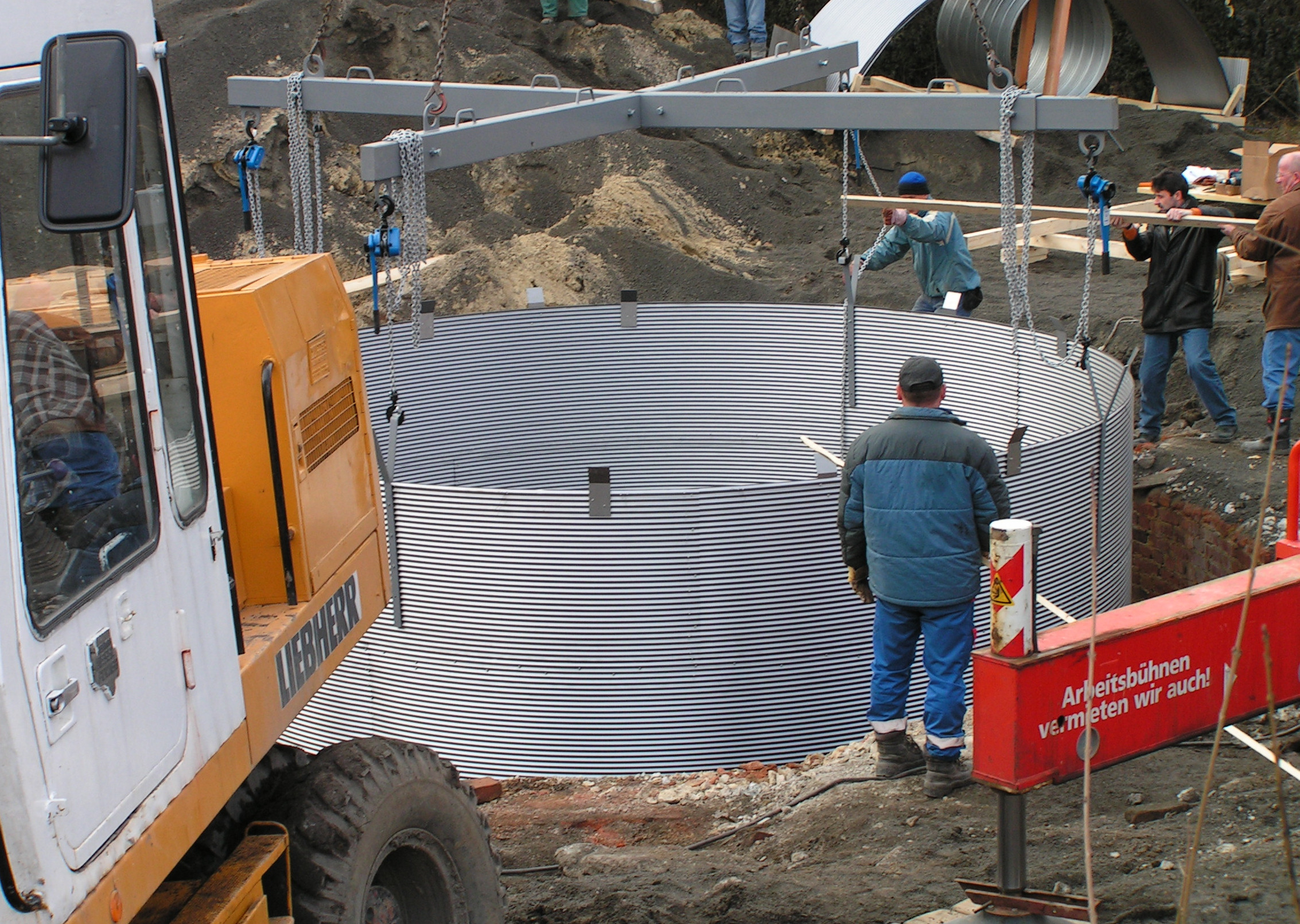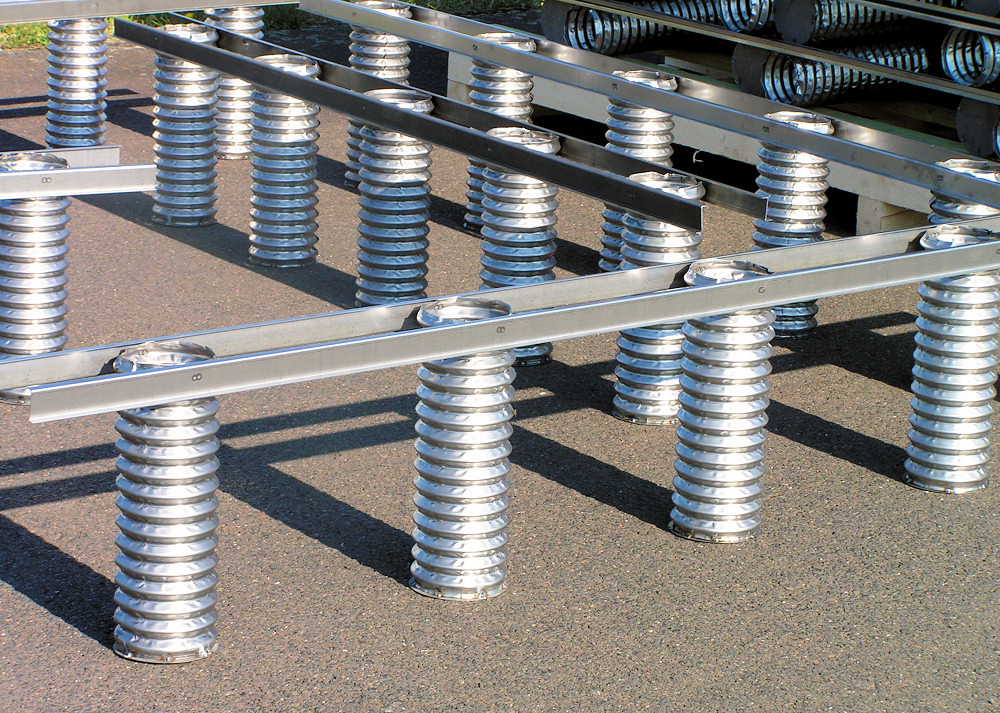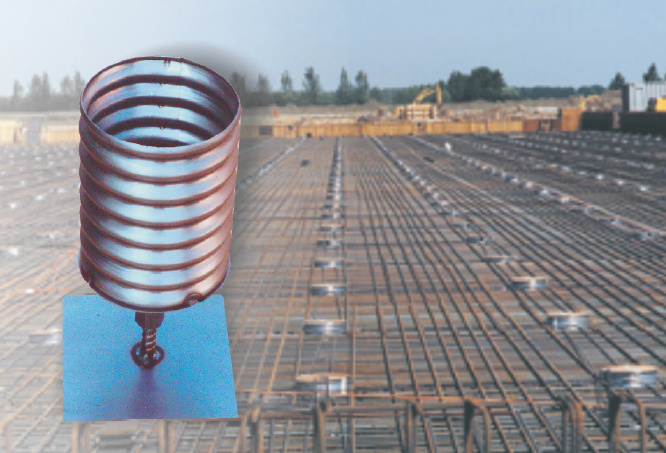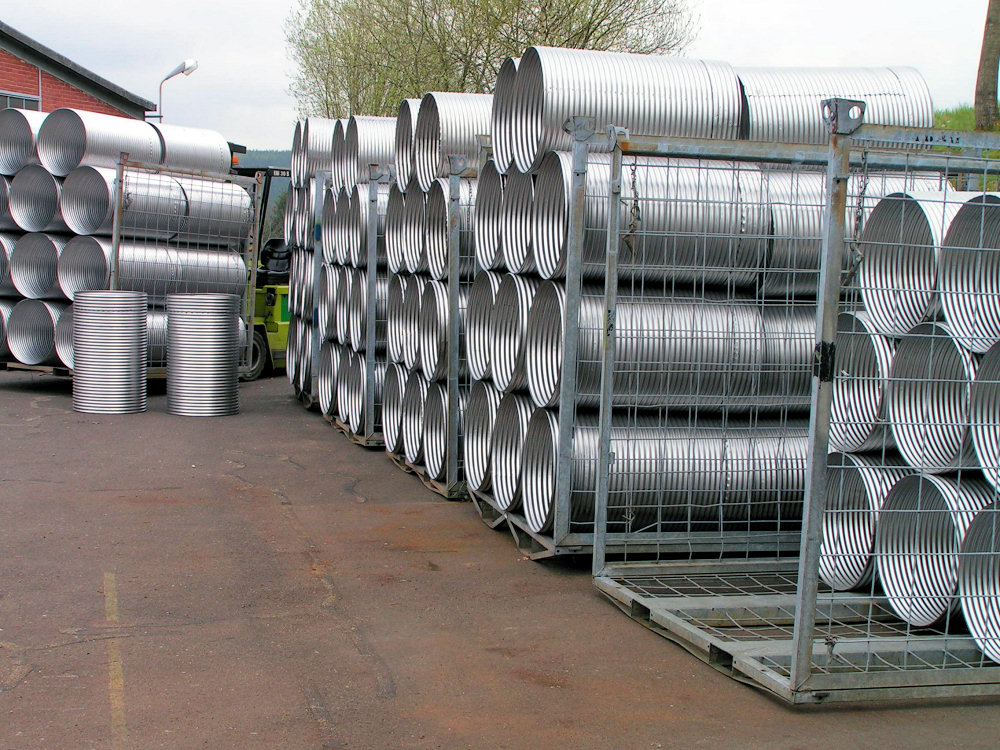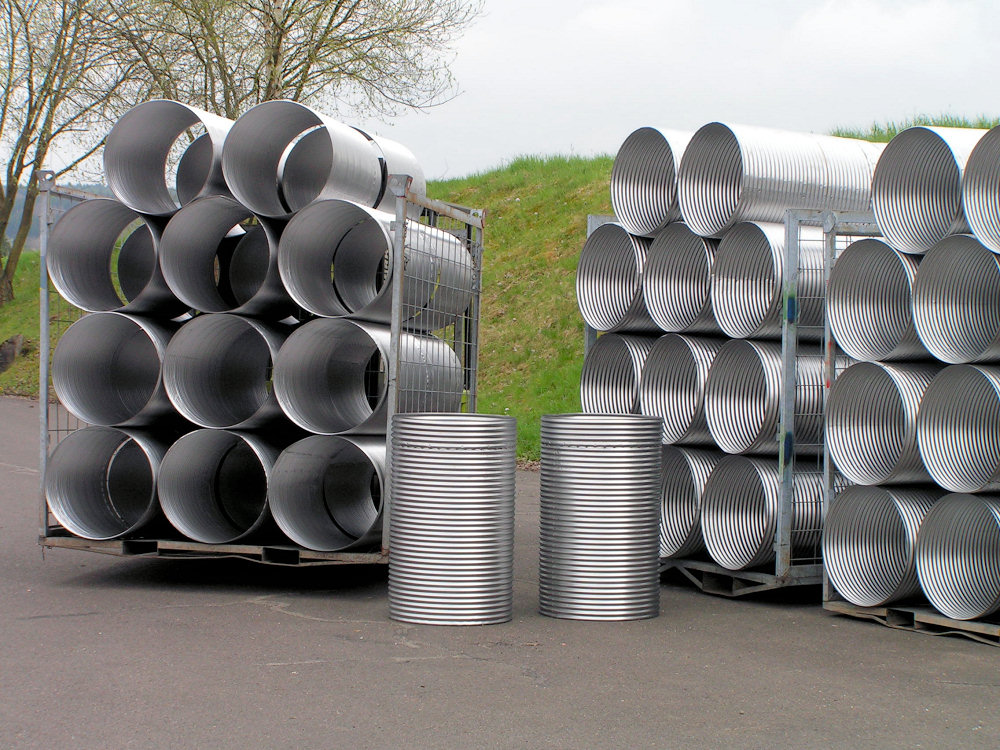 Circular foundation tubing shuttering, anchor piping type FKR
Circular foundation tubing shuttering, anchoring piping

System descriptions:
All diameters from 120 mm are available.
The 10/26 internal and external profiling yields very high stability in bearing the pressure of the fresh concrete.
This cavity is optimal in shuttering for an anchoring system, e.g. machine foundations, in which very high dynamic forces usually arise. The large cross-section makes the circular FKR type superior to cavity and displacement piping in this field.
Compared to square cavities the round ones only need reinforcing if they are very much larger.
The system has proven itself extremely well as external shuttering too.
Material:

FKR Steel plate black or galvanised, thickness = 0.5 mm
FKLR Perforated plate black or galvanised, thickness 0.75 mm

Profile: Approx. 10/26 mm